Published January 29, 2018, by Mologadi Makwela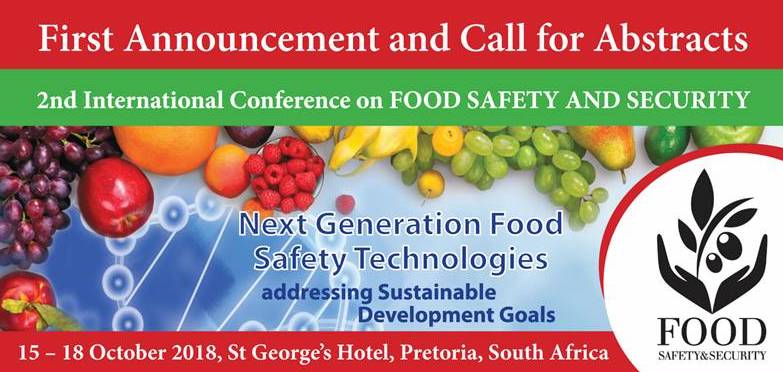 The University of Pretoria in collaboration with the University of Johannesburg, the Human Sciences Research Council, the Agricultural Research Council in South Africa and the DST-NRF Centre of Excellence in Food Security, is hosting the 2nd International Conference on Food Safety and Security from 15 – 17 October 2018 at the St George's Hotel, Pretoria, South Africa.
The conference theme "Next Generation Food Safety Technologies addressing Sustainable Development Goals" aims at developing and innovating local solutions required to address all the sustainable development goals in order to transform our world and create "The Future We Want" to ensure safety in order to assure food security. Therefore, the next generation innovative technologies are required in the field of food safety especially within developing countries. Combining the force of indigenous food safety knowledge and practices as well as those of scientific research is key to achieving these goals. This conference represents how the sustainable development goals will be coupled with important food safety themes in order to address food safety and food security.
Abstract submission is now open. Abstracts can be submitted online via the conference website: www.fsas2018.co.za/abstracts. The deadline for submission is 2 May 2018. Authors will be notified by 30 June 2018