Published January 12, 2016, by Mologadi Makwela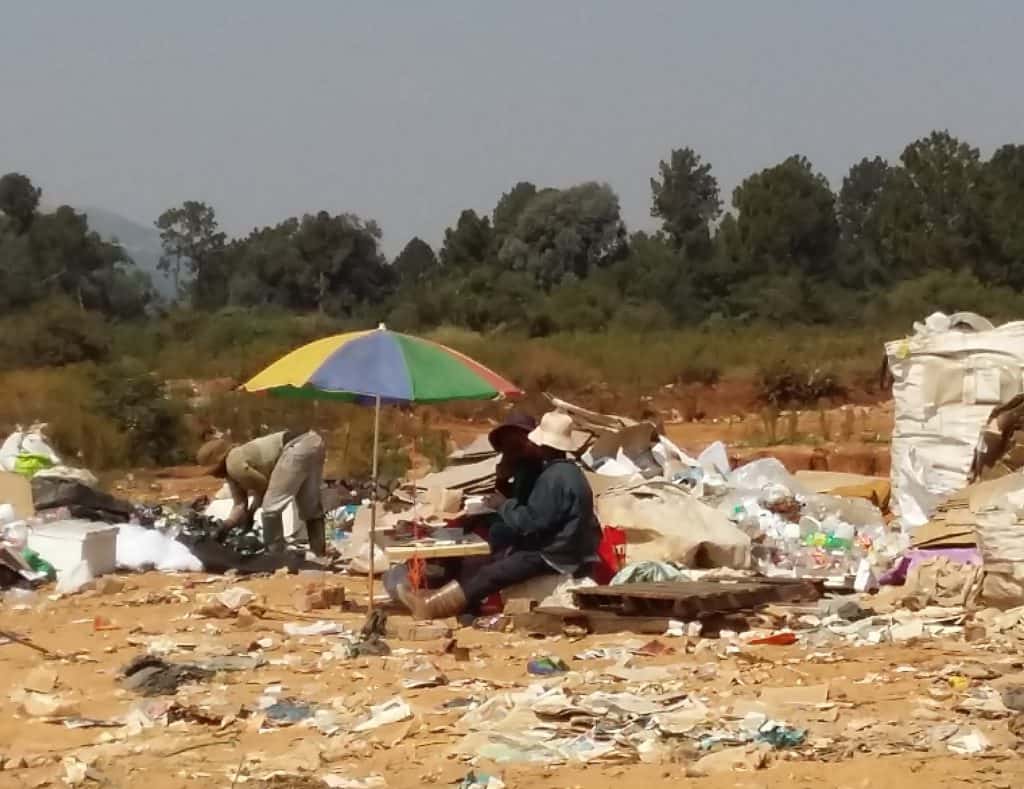 Researchers affiliated to the DST-NRF Centre of Excellence in Food Security (CoE) have found a hidden economy thriving on our landfill sites. All over South Africa, small communities of 'waste pickers' have created livelihoods by scavenging recyclables, food and potentially useful items off of rubbish dumps.
An interdisciplinary team of collaborators in the fields of social work, economics and nutrition – under the guidance of the Principal Investigator, Professor Rinie Schenck of the University of the Western Cape – studied these marginalised communities to better understand this informal economy.
Findings reveal that while collecting recyclables, many of the waste pickers (over 50%) collect food as well. In some cases, the food is brought to the dump in containers – as it is well-known that the waste pickers will eat it. In other cases, the food is buried in line with regulations for disposing food past its sell-by date or mixed with other waste. The pickers reported not getting sick from eating the food, saying they can tell when food is fine to eat by smell, taste and touch.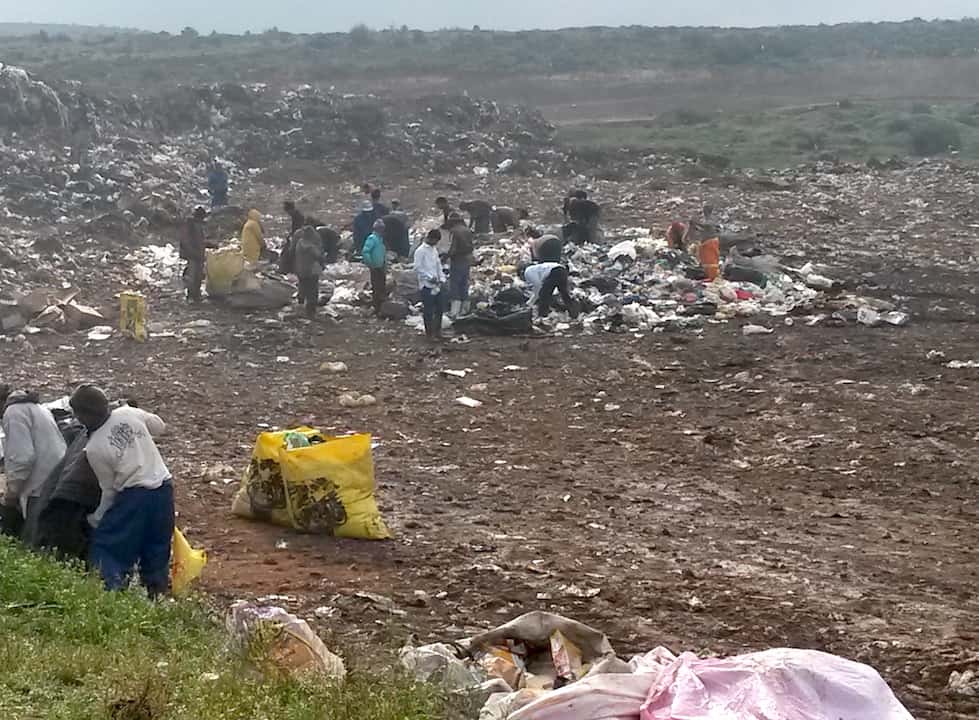 Findings also suggest that some waste pickers eat diverse diets, particularly in landfill sites situated in areas in which there are industries and restaurants. However, in some cases, the consumption of sugary beverages and alcohol contributed significantly to energy dense diets whilst in other cases, there simply wasn't enough food to scavenge.
Another part of the study looked at obesity. Findings here indicate that among women, obesity is lower amongst waste pickers than the general population (40% compared to 60%) but still surprisingly high. In the general population, this may be due to a diet that consists primarily of starchy staples such as maize meal or bread.
It remains a difficult existence – the researchers found that on average pickers made about R770 on a good week and about R290 on a bad week.
Despite this service, waste picking is not covered by any type of legislation or policy. Waste management policies in South Africa cover only the formal waste sector. This means that conditions are not always good for the pickers, as different municipalities have different ways of dealing with the waste pickers.
In some cases, the pickers are chased off the landfill sites. In others, they are left to do their work in unhealthy and unpleasant conditions. In a rare few, they are looked after and supported in the work they do. For example, the Graaff-Reinet municipality has built a material recovery facility (MRF), and pickers are supported and allowed to work at this facility. The MRF provides shade, and basic amenities ensure that the waste is still clean, and streamlines the process.
Despite the difficulties inherent in this kind of work, the researchers found a pervasive sense of pride and independence in the waste pickers that they spoke to. The researchers hope that by making municipalities aware of the waste pickers' plight, they can help to protect the livelihoods of this marginalised group.
"Waste pickers are the most important part of this informal waste value chain, but their contribution is unrecognised," says Professor Schenck. "We don't want to do anything to take their livelihoods away from them."