Published March 16, 2022, by Morgan Morris
The Food Governance Community of Practice within the Centre of Excellence in Food Security has been renamed as the Food Imbizo. The new name, say its founders, simply reflects the reality of what the gathering of scholars, government representatives and food practitioners has become under COVID-19: an influential network that has supported the rising of other communities from within its fold.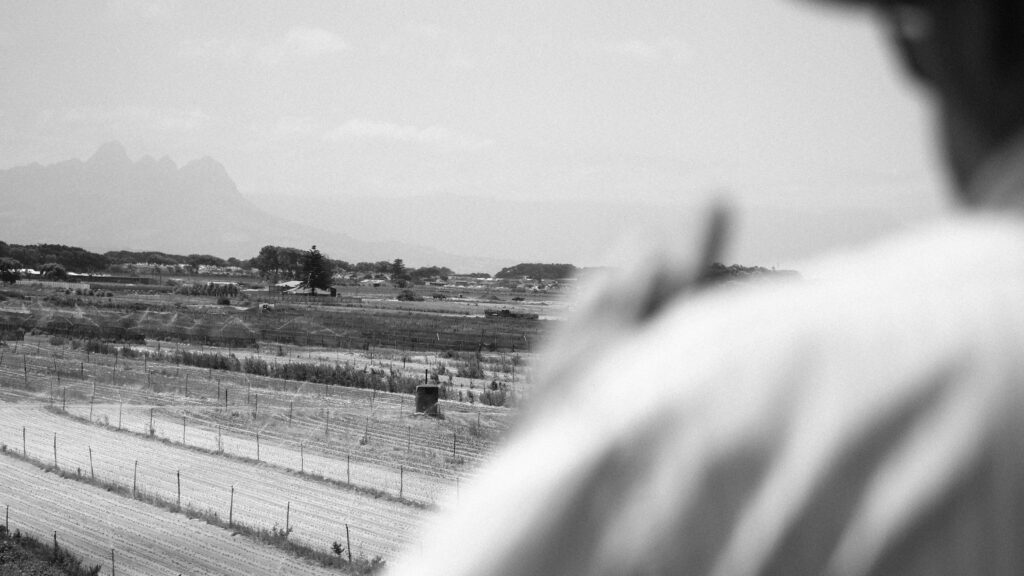 When, in 2017, a group of scholars chose to christen a new initiative within the DSI-NRF Centre of Excellence in Food Security (CoE-FS) as the Food Governance Community of Practice, they did so with some lexical unease.
Originally, communities of practice (CoPs) weren't intended to be "things", but rather a theoretical concept, explains Dr Camilla Adelle, a senior research fellow within the CoE-FS and based at co-host institution, the University of Pretoria. CoPs were originally conceived as a model to understand how individuals within an organisation "exchanged knowledge and learnt through participation in situ rather than, say, in a formal classroom situation. As such, it was intended as a means "to better understand the process of learning and knowledge integration".
"It wasn't meant to be a real thing," says Dr Adelle. "It certainly wasn't meant to be a set of meetings."
But following its genesis as an analytical concept, CoPs were quickly adopted by the private sector as a tool to promote learning within their organisations. Guides to cultivating and nurturing CoPs soon emerged as CoPs were widely embraced as "powerful sites of social learning where practitioners share and generate knowledge through conversations, network-building and joint activities".
It was with these principles and goals in mind that the Food Governance CoP was initiated within the CoE-FS in 2017. Adelle partnered with Florian Kroll of the University of the Western Cape's Institute for Poverty, Land and Agrarian Studies (PLAAS), and Professor Bruno Losch of the French Agricultural Research and International Cooperation Organization (CIRAD) and a programme investigator in the CoE-FS.
The aim was to bring together a group of people – scholars, government representatives and, importantly,  food practitioners (a group including farmers, retailers, activists) – to share their insights and ideas on the food systems in, respectively, Gauteng and the Western Cape.
"The common issue or problem that brought the members together was their shared concern over the persistently high levels of household food insecurity in the provinces," says Adelle.
Sub-header
The beginnings of the CoP can be traced to a slew of in-person and email conversations, as well as earlier CoP-inspired stakeholder initiatives by other organisations, explains Adelle. Foremost among these was the work of the likes of the Southern African Food Lab and the 'Nourish to Flourish' food- and nutrition-security strategy then being developed under the leadership of Tristan Görgens for the Western Cape Government.
The proposal for a CoP would gel with what Kroll was contemplating at the time.
"In one conversation with colleagues at the Sustainability Institute in Stellenbosch, I remember us saying that there is so much going on, and there are so many people who are doing work in food security research that it would be great to get a sense of who's out there, and to get people together for events so that we can actually network and learn from each other," says Kroll.
The Food Governance CoP would host its first official gathering in March 2018. Over that year and 2019, the CoP would convene a total of eight meetings, including a field trip to farms and markets that form part of the Cape Town food system.
The COVID-19 pandemic would, on the face of it, throw a spanner in the works. But it turned out that in shutting the door on small in-person meetings, COVID-19 would open a window on bigger gatherings. If in-person meetings had to be contained to around 20 or 30 regular participants, online meetings could now host triple, or even quadruple that number. The Gauteng and Western Cape meetings could also merge, and the membership became more fluid.
"Some people actively participated in every meeting while others came for just one or two meetings," recalls Adelle. "The conversations over lunch and coffee went into the chat function of the Zoom meetings and the gatherings became more frequent."
But that growth meant that, strictly speaking, the group was no longer a community of practice, notes Adelle.
"The nature of the meetings just changed. What happened, out of necessity, is that we grew into a network."
Community to network
Communities and networks are, existentially, two different ways to structure and shape learning spaces, Adelle explains. In communities, the emphasis is on common identity with a more or less settled membership; in turn, networks emphasise connectivity, typically boasting larger numbers with a more fluid membership.
"The two usually co-exist as network and community processes have complementary strengths and weaknesses; they are two avenues for enhancing learning capability."
To mark the transition from community to network, the group has now been renamed as the Food Imbizo.
It also has its own website. Here records of previous meetings can be accessed, as well as essential resources like working papers and policy briefs. Whereas previously the topics for meetings had been selected by Adelle, Kroll and Losch, participants can now also suggest themes for upcoming meetings.
"Over the first two years we played the role of an incubator," observes Kroll. "We created a space where a community could develop, at a time when there wasn't anything similar going on elsewhere."
In its new form, that 'incubator' is situated within a network of networks that, collectively, sits across and between institutions and different stakeholders, he says. One such prominent network is the Western Cape Food Forum, which was established by the Western Cape Economic Development Partnership at the start of the pandemic's lockdowns.
"The Community of Practice in a way now exists – as per its original conceptual form – as a core group of stakeholders that interact and learn across all of these networks and is no longer dependent on us as an institution convening it," says Kroll. "It feels like we're still contributing to it, but it now exists in its own right."