Published September 26, 2017, by Mologadi Makwela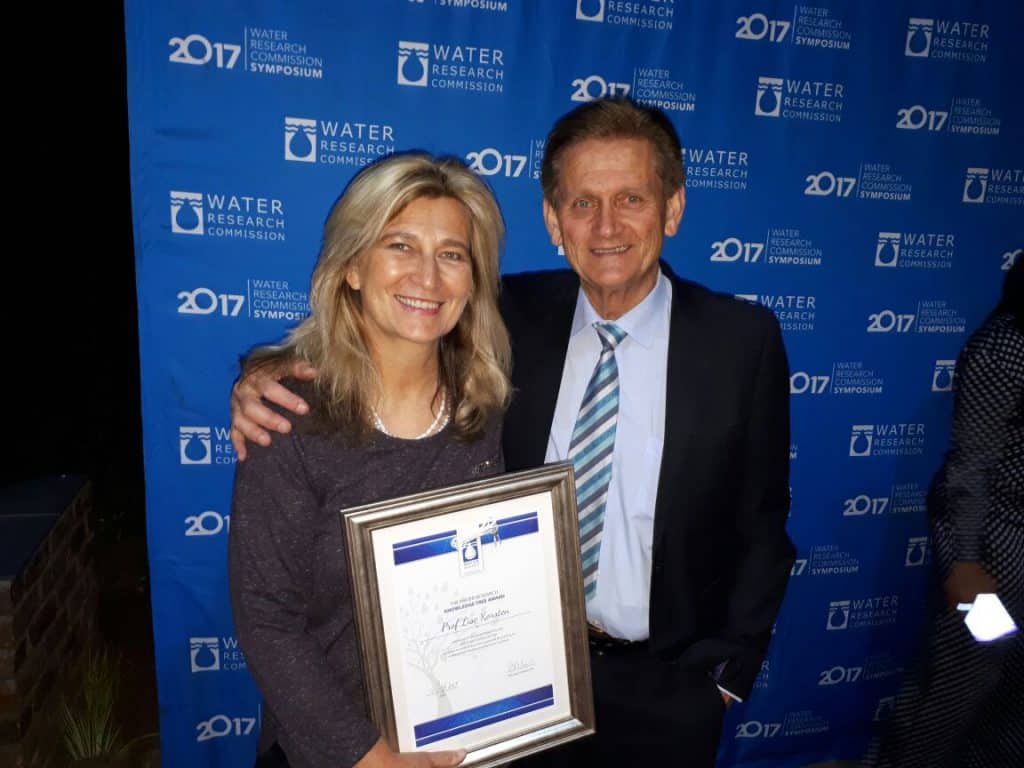 Prof Lise Korsten and husband, Con Korsten
The Centre of Excellence in Food Security's co-director, Professor Lise Korsten, walked away with the Human Capital Development in the Water and Science Sector, at the Water Research Commission's 3rd Biennial Knowledge Tree Awards recently held in Johannesburg.
The Awards recognise excellence in research and innovation that impacts and uplifts the water and sanitation sector. The awards were presented during a ceremony held at Birchwood Hotel on 18 September 2017.
The Knowledge Tree Awards are named after the WRC's strategic planning approach to research impact. The tree metaphor reflects strength in foundation(i.e., 'roots' firmly embedded in sound knowledge) and strong growth (i.e., 'branches and leaves' growing vigorously from this knowledge).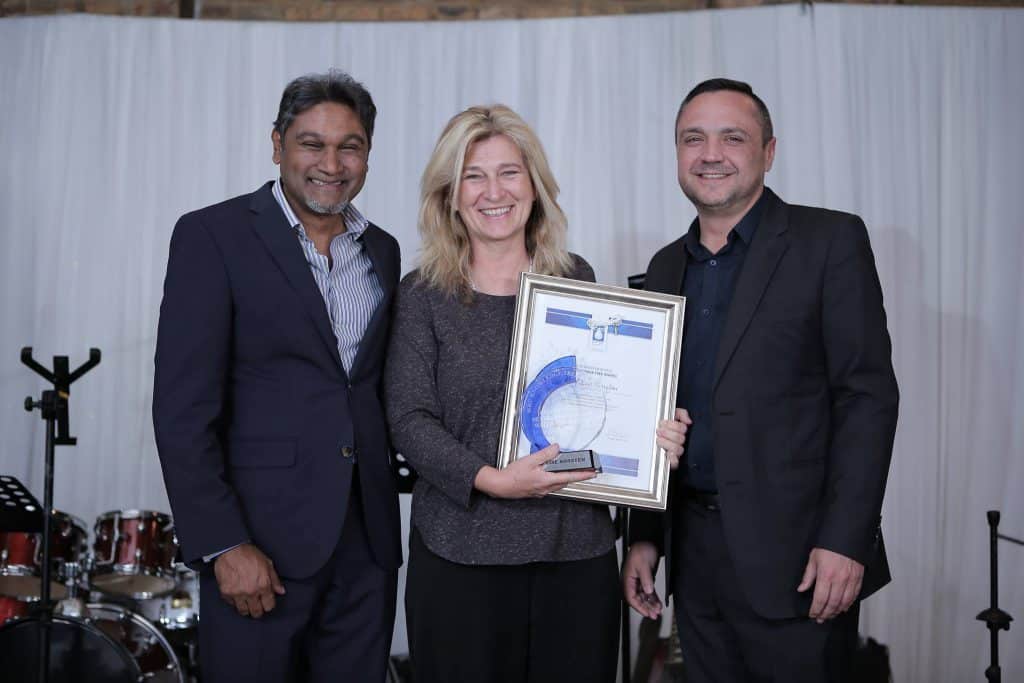 Image credit: Water Research Commission
Korsten, who is based at the University of Pretoria said: "This award is most special because after 36 years of work, I have always been runner-up and this is my first award. So this recognition is important as it confirms that all the effort has been worth it."
Professor Kosten's research focuses on food safety and regulatory control programmes, looking specifically at ensuring that fruit and vegetables are free of potentially harmful pesticides, other agricultural chemicals and human and plant pathogens; how farmers can prevent contamination and reduce losses due to polluted water or human error; and, whether fresh produce from informal markets are as safe as fresh produce bought from formal traders like retail stores.
Previous winners include Professors Albert Modi and Chris Buckley from the University of KwaZulu-Natal (2015).