Published December 4, 2017, by Mologadi Makwela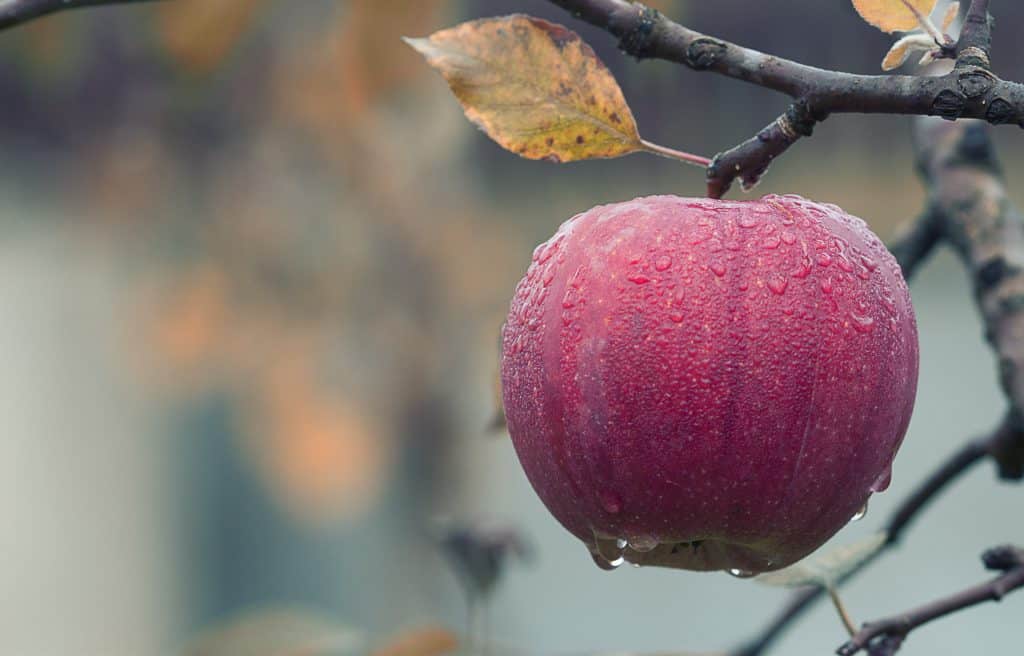 We all know that water is key to any agricultural endeavour, but what happens if the water is affecting the produce and making people sick?
This was under discussion in a symposium Characterising and tracking of antimicrobial resistance in the water-plant-food public health interface: An emerging water, sanitation and hygiene issue, held on the opening day of the 3rd International Conference on Global Food Security, held at the Cape Town International Conference Centre on 3-6 December 2017.
The discussant was Professor Shirley Micalief from the Department of Plant Science and Landscape Architecture at the University of Maryland, USA. She explained the results of research carried out on selected farms in Maryland and in four major rivers in the area. She and her team were looking for the prevalence of salmonella and enterococcus contamination in the water that farmers were using for irrigation. They also analysed the antimicrobial resistance of the samples taken.
What they found was concerning.
"Farmers frequently use surface water for irrigation, but rarely test their water sources," she said. "The microbial loads of indicators is the highest in river waters, followed by pond water and recycled water. We also found that surface waters support a high diversity of salmonella all year round."
The team also identified detectable levels of clinically important antibiotics in recycled water.
Continuing the theme, Dr Erika du Plessis from the Department of Plant and Soil Sciences at the University of Pretoria, South Africa, explained that her department is taking the problem of antimicrobial resistance very seriously.
"We know this is one of the top six risks to human health," she said.
"We set out to measure the sources of microbial contamination in Gauteng's fresh produce supply – from farm to fork."
The study forms part of data which informs the National Antimicrobial Resistance Strategy Framework which was established in South Africa in 2014. This unique focus on the water-plant-food-public health interface has identified a number of challenges.
"We found that many of South Africa's water sources are contaminated," she said, "and in the case of surface water, sewage plants upstream and informal settlements with no sewage or waste water systems all add to the risks."
It also emerged that borehole water is generally of very high quality.
"Surprisingly, the results we are seeing on our fresh produce that are to be eaten raw are really good, especially when you take into account the quality of the water we start with," she said.
But this is not the full story. A study of enterobacteriacae showed high levels in spinach and tomato – and this in turn raised questions about how we classify what is acceptable in the foods we eat.
"The South African Department of Health requirements are very stringent, and say no e coli are acceptable. But the spinach and cabbage we tested would have been acceptable in the UK, Australia and Canada.
"Perhaps our regulations should be relaxed?" she asked.
Professor Kali Kniel of the Department of Animal and Food Sciences at the University of Delaware in the USA, was impressed by what she had seen in South Africa since her arrival in the country.
"I've seen so many great ways of communicating water uncertainty here, and I am going to take these ideas home," she said, explaining that there are a number of factors that are increasing water uncertainty around the world.
So what is the solution? Prof Kniel outlined a number of next-generation on-farm water treatment technologies, but one that remains very effective is more than two decades old. Zero-valent Iron (ZVI) can be used to filter out hazardous chemical compounds and biologics. Permeable reactive barriers are inserted into ground water sources. They have been found to be long lasting and effective even after 25 years of use.
Dr Manan Sharma from the USDA ARS Environmental Microbial and Food Safety division agreed that ZVI was a very effective treatment method for groundwater, but warned against depending too much on what is not an unlimited resource.
"We are having to dig more and more deeply for groundwater. This depletes the aquifers and is expensive. In the US, we have discovered we have much less groundwater that previously thought, and this is concerning."
Dr Sharma added the caveat that it is also not known how much groundwater contributes to the inflows into dams and reservoirs.
For him, if we want to increase reliability of our water sources, we need to be using much more treated, recycled wastewater than the 8% currently utilised in the US.
"Globally there is a lot of variability in standards for the use of reused water on food crops. It is hard to get a universal standard and to come up with something that everyone can agree on," he said. "But regulations in the US may impact on imported food in the future, which will have an effect on other regions of the world."
In conclusion, Dr Sharma, who was also the chair of the symposium, said "We need to use the right kind of water for the right use. Non-potable and reused water have their place. This is happening in SA, but it is not happening enough in the US."