Published April 14, 2015, by Mologadi Makwela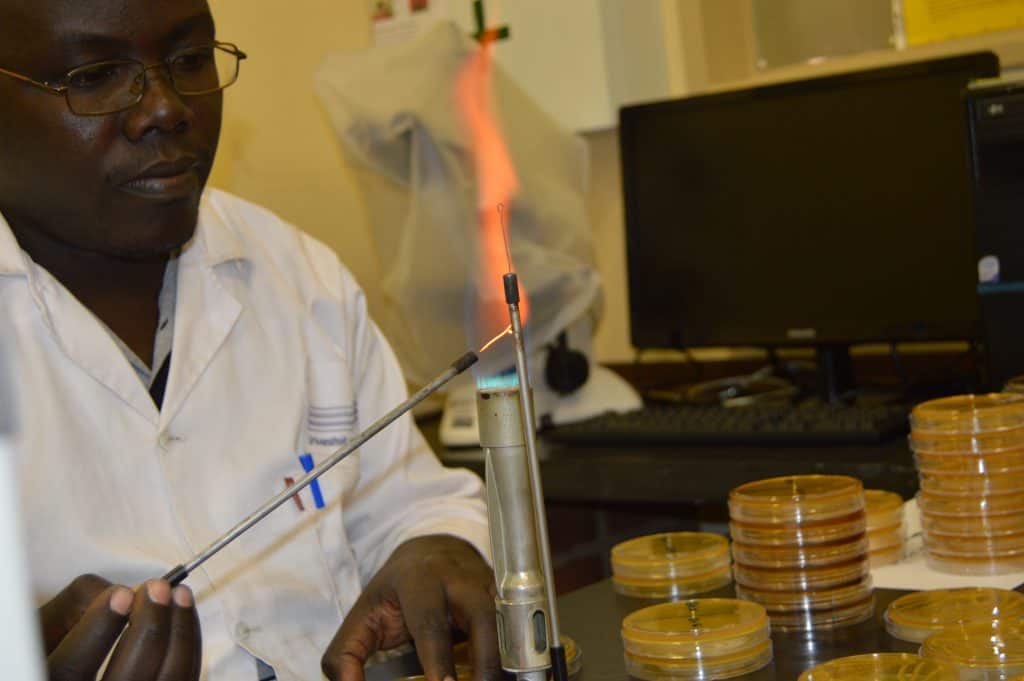 The Department of Science and Technology-National Research Foundation Centre of Excellence in Food Security, co-hosted by the University of the Western Cape (UWC) and the University of Pretoria (UP), celebrated its one-year anniversary in April. Derek Hanekom, the then National Minister of Science and Technology launched the DST-NRF Centre of Excellence in Food Security (CoE-FS) at UWC on 15 April 2014.
A virtual research centre, led by UWC's Professor Julian May as director and UP's Professor Sheryl Hendriks as co-director, was established out of the need to more holistically understand and address the food security needs of our country and continent. "Our research is concerned with the scale, nature, causes and consequences of food insecurity in South Africa and elsewhere on the African continent," said Professor Julian May at the Centre's launch last year.  Professor May, an expert in Applied Poverty Reduction Assessment, is also the director of UWC's Institute for Social Development.
One year later and the CoE-FS has made significant strides during its first year of existence. The Centre is set to become the hub for cutting edge collaborative research on the critical aspects of food security, from food creation and distribution, to food consumption and food governance. With the additional support from the Andrew W. Mellon Foundation, the Centre will also be exploring the often-neglected understandings of food security from a Humanities perspective.
With formal collaborations officially in place, the CoE-FS will support researchers and students from the universities of Cape Town, Fort Hare, Johannesburg, Limpopo, Nelson Mandela, North West, Pretoria, Stellenbosch, Western Cape and Venda as well as Tshwane University of Technology, the Agricultural Research Council, the Medical Research Council and the Water Research Council. And with more than 100 affiliated researchers, the Centre boasts a mix of expertise across the sciences and social sciences spread across numerous South African and international institutions. The Centre has also established partnerships with the Australian National University, City University of New York, Institute of Development Studies, International Food Policy Research Institute, Michigan State University and Missouri University.
Over the next 10 years, the CoE-FS will promote and support trans-disciplinary research. "Our goal is to conduct research, build capacity and disseminate findings that will promote a sustainable food system in South Africa," said Professor Sheryl Hendriks at the Centre's launch last year. Professor Hendriks, an expert in food security policy, programmes and impact analysis  is also director of UP's Institute for Food, Nutrition and Well-being.
The Centre's trans-disciplinary approach to research promises to build capacity through the training of emerging researchers and knowledge sharing by working with various stakeholders to support projects that identify how to better feed South Africa's population whilst at the same time addressing the challenges posed by the food system as a whole.