Published May 29, 2017, by Mologadi Makwela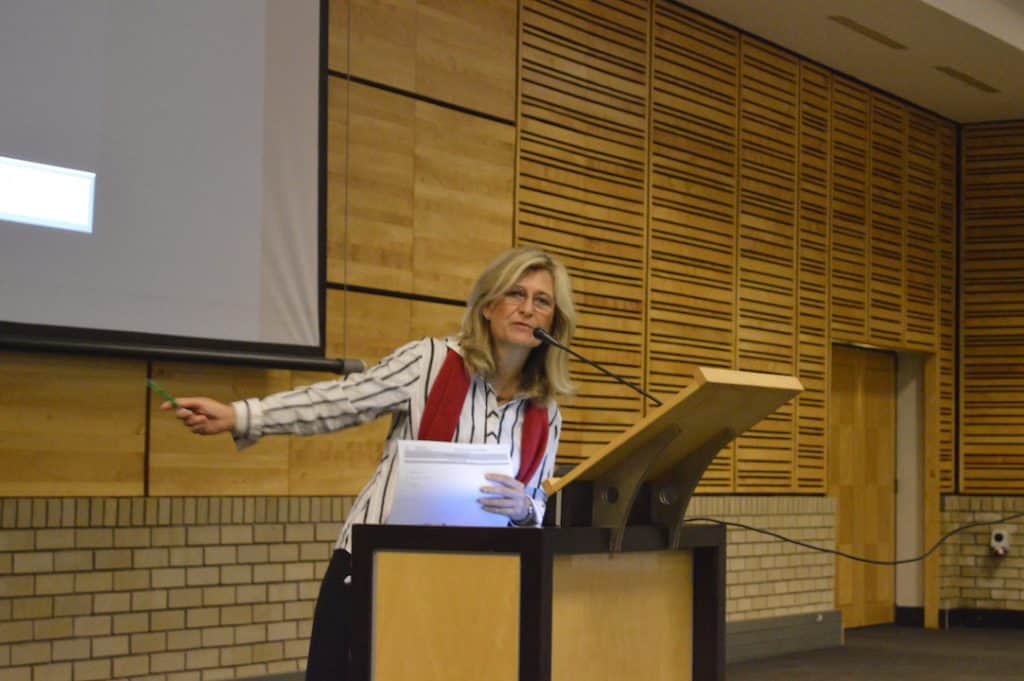 University of Pretoria based Professor Lise Korsten, is co-director of the DST-NRF Centre of Excellence in Food Security and chairperson of the International Postharvest Pathology Symposium
Novel technology, innovative and creative approaches are what South Africa needs to combat postharvest losses to reduce food waste. This is according to University of Pretoria based Professor Lise Korsten, co-director of the DST-NRF Centre of Excellence in Food Security (CoE) and chairperson of the International Postharvest Pathology Symposium.
Postharvest pathology researchers from across academic spheres around the globe, will share their scientific research, develop new collaborations and strengthen existing networks during the fourth International Postharvest Pathology Symposium taking place at the Kruger National Park, Skukuza Camp.
The moment a crop is harvested i.e. removed from the ground, or separated from its parent plant, it begins to deteriorate. Pathology is the study of diseases and the changes that they cause. In agriculture, postharvest handling refers to the period immediately following harvest – from farm to fork – including cooling, cleaning, sorting, packing and ultimately, the food that ends up on supermarket shelves and then our plates. Postharvest pathology refers to the studying of diseases and deterioration affecting crops and foods after harvesting.
The symposium, taking place from 28 May – 3 June 2017, is an initiative of the International Society for Horticultural Sciences and the International Society for Plant Pathology.  The event is also co-hosted by the DST-NRF Centre of Excellence in Food Security (CoE).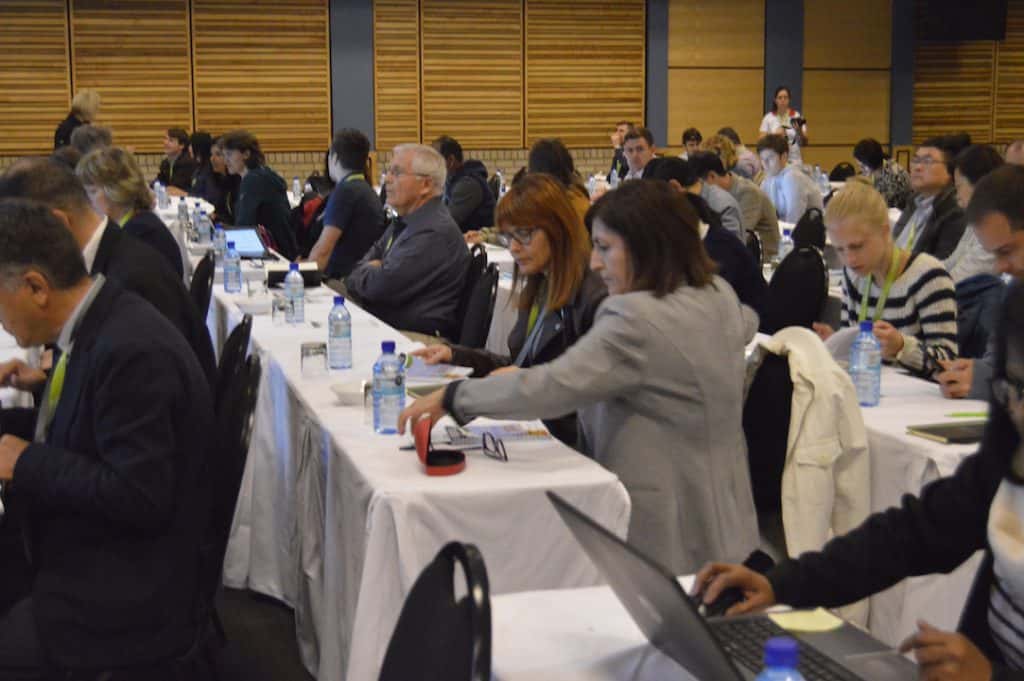 This is the first time that this prestige symposium will be hosted in South Africa. Representatives from 23 countries will participate in this high level event, including 25 postgraduate students.
"The aim of the symposium is to bring many new young scientists particularly from African Universities, to engage with and learn from experienced colleagues through exchanging knowledge and ideas on postharvest pathology," says Professor Korsten.
"We believe the exposure will encourage novel technology development, innovation and creative concepts in postharvest technology," she adds.
To address the global challenges related to postharvest pathology, the symposium is organised around the following key themes:
The Climate is changing, so must Postharvest Pathology
Intellectual Property Rights and Novel Technologies
Next Generation Postharvest Pathology from Transcriptomics to Metabolomics
Elucidation of Host-Pathogen Interactions
Nanotechnology and Biosensors for real- time Postharvest Solutions
The Microbiome in Postharvest Pathology
Postharvest Food Safety for Food Security
Chemical and Alternative Postharvest Disease Control
Industry and Government Perspective and Needs
These themes will be tackled through plenary and keynote presentations delivered by local and global experts including:
DR. WISNIEWSKI, MICHIGAN STATE UNIVERSITY , UNITED STATES OF AMERICA
Dr. Wisniewski has achieved major scientific accomplishments in two divergent topics of research on fruit trees: environmental stress and postharvest biological control. He is a leading authority on deep supercooling in woody plants and is recognized for developing high-resolution infrared thermography to study ice nucleation.
PROF. SAMIR DROBY, AGRICULTURAL RESEARCH ORGANIZATION, THE VOLCANI CENTER, ISRAEL
Prof Droby has been chair of the Postharvest Pathology Subject Matter Committee of the International Society of Plant Pathology since 2013. His research expertise include developing biological and natural based control strategies for postharvest diseases, mode of action of yeast biocontrol agents, Pathogenicity mechanisms of Penicillium species on citrus and apple fruit and resistance mechanisms of fruits against postharvest pathogens.
PROF. DHARINI SIVAKUMAR, TSHWANE UNIVERSITY OF TECHNOLOGY,  SOUTH AFRICA
Prof Sivakumar works closely with the South African Avocado Fruit industry. Her postharvest pathology research is focused on improving the host defence using elicitors or signalling compounds that stimulate the accumulation of phytochemicals (secondary metabolites) and the PR proteins against the postharvest pathogens.
DR. PAUL FOURIE, CITRUS RESEARCH INTERNATIONAL (CRI), SOUTH AFRICA
Dr Fourie is the manager of the Southern African Citrus Improvement Scheme at Citrus Research International, the research and technology service provider to the southern African citrus industry.  His research focuses on fungicide application technology in citrus orchards and packhouses, as well as Citrus Black Spot (CBS) epidemiology.
PROF. DOV PRUSKY, AGRICULTURAL RESEARCH ORGANIZATION, THE VOLCANI CENTER, ISRAEL
Prof Prusky's research uses chemical, biochemical, genetic, and molecular biological techniques to identify and critically evaluate putative disease factors. The emphasis is on the biochemical and molecular mechanisms that are controlled by fungal virulence and fruit resistance factors.
DR MDUDUZI NGCOBO, SENIOR MANAGER, AGRICULTURAL RESEARCH COUNCIL, RSA
Dr Ngcobo is currently the Senior Manager: Research at the Agricultural Research Council (ARC) responsible for the Tropical and Subtropical Research Campus. His expertise include packaging technology of fresh fruit, optimization of storage requirement, development of export and shipping protocols, quality management systems including inspection services and phytosanitary issues, as well as trade regulations and policy matters.
DR. GIANFRANCO ROMANAZZI, MARCHE POLYTECHNIC UNIVERSITY, ANCONA, ITALY
Dr Romanazzi's scientific activities have involved different aspects of plant pathology, from diagnosis and molecular characterisation of plant pathogens, to the control of pre and postharvest diseases. He has applied disease-control measures both in the field and after the harvest, through environmentally friendly means.
DR. LUIS GONZÁLEZ-CANDELAS, SPANISH NATIONAL RESEARCH COUNCIL, SPAIN
Dr. González-Candelas' research interests are to dissect the fruit-fungal pathogen interactions mostly in the apple-P. expansum and citrus –P. digitatum pathosystems using molecular and omics approaches. A major milestone in his career has been the sequencing of the genomes of the three most important postharvest fungal pathogens of citrus and pome fruits belonging to genus Penicillium.
DR. JOSEP USALL, RESEA.RCH INSTITUTE OF TECHNOLOGY, FOOD AND AGRICULTURE, CATALONIA
Dr Usall's research activity include the control of postharvest diseases of fruits (mainly pome, citrus and stone fruits) using several physical, chemical and biological alternative techniques and in the development of biocontrol agents, the study the epidemiology, pathogenicity mechanisms and resistance mechanisms of fruits against postharvest pathogens, mainly in Monilinia and Penicillium species.
PROF. FRANS SWANEPOEL, UNIVERSITY OF PRETORIA, SOUTH AFRICA
Prof Swanepoel is a Research Fellow in Residence with focus on Future Africa at the Centre for Advancement of Scholarship at the University of Pretoria (UP), South Africa. He currently chairs a consensus panel appointed by the Academy of Science of South Africa (ASSAf) on the revitalisation of Agricultural Education, Training and Research in SA.
DR. ROSARIO TORRES, IRTA, CATALONIA, SPAIN
Dr Torres'research in postharvest pathology has been mainly focused in searching alternative treatments, as biological control, and chemical and physical alternatives to control postharvest diseases in pome fruit, citrus, stone fruit and grapes. She is also working in the development of molecular tools to identify and quantify fungal pathogens and biocontrol agents.
PROF. ANTONIO IPPOLITO, UNIVERSITY OF BARI ALDO MORO, ITALY
Prof Ippolito's research focuses on the use of alternative control means against postharvest decay of fresh fruits and vegetables by means of physical, biological, natural substances and organic and inorganic salts. More recently, he deals with the study on mechanisms of resistance in the host induced by various elicitors by means of gene silencing and the expression analysis of resistance genes.
DR. JOSE LUIS HENRIQUEZ, UNIVERSIDAD DE CHILE, SANTIAGO, CHILE
Dr. Henríquez has been working on pre and postharvest diseases, conducting first time research on diseases of olive trees and pomegranates in Chile, editing a book for each topic. His most renowned work on postharvest diseases was his study on the etiology and epidemiology of Neofabraea species causing bull´s eye rot of pears.
For more information, visit the Postharvest Pathology website.