Published April 5, 2017, by Clement Mensah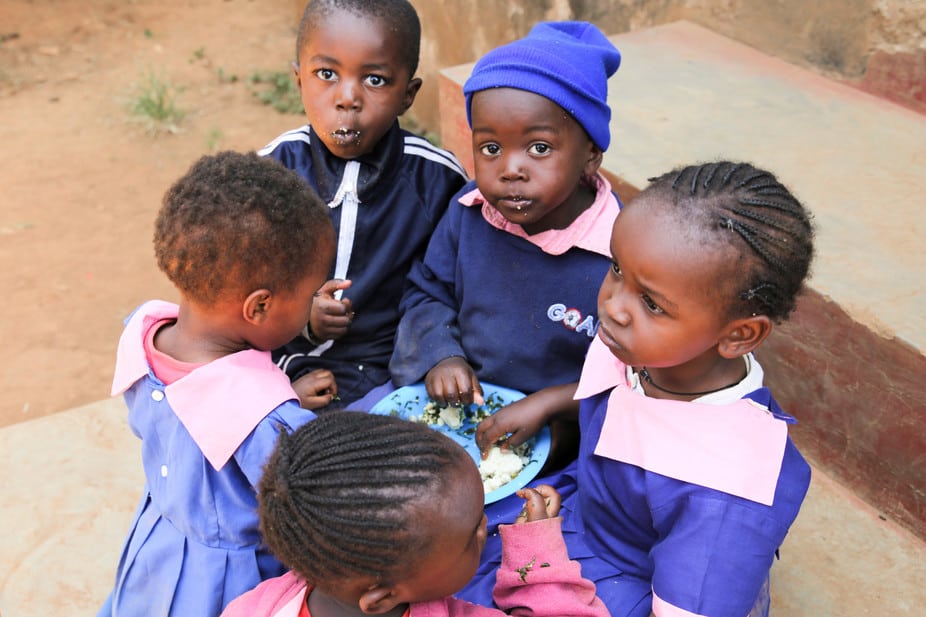 School feeding schemes play a major role across Africa. Reuters/Thomson Reuters Foundation
Every day, about 370 million children worldwide benefit from national school feeding programmes. Sometimes it's breakfast; sometimes it's lunch and sometimes it's both. But whatever the meal, school feeding schemes are a nutritional lifeline for these children. 

It's been proved repeatedly that being fed at school improves children's attendance and their academic performance. In Kenya, a breakfast programme increased school participation by 8.5% in a randomised control trial of 25 pre-schools. School feeding schemes are also helping to greatly improve girls' access to primary education. During a recent research trip to Banu, a rural farming community in Ghana's Sissala East District, I saw first hand how that country's school feeding scheme is helping children.
The African Union Commission has recognised how important school meals are. In recent years, it's added another leg to this: pushing the idea that the schemes should be "home grown". This means that the food for these meals should be sourced from local farmers.
Celebrating the second Africa School Meals Day in Congo Brazzaville on March 1 2017, the commission called on African governments to embrace homegrown school feeding. This involves local governments and education authorities buying food from farmers within beneficiary schools' catchment areas. Getting local farmers involved in school feeding schemes has the potential to boost individuals' livelihoods and revitalise rural economies in Africa.
A number of African countries – among them Kenya, Ghana and Nigeria – have already made a head start. But there are huge obstacles in the way of looping farmers in as part of the food chain.
Small-scale farmers' struggles
Small-scale farmers – those who cultivate five or fewer acres of land – in Africa struggle to make ends meet. On their small plots they produce about 80% of the food that's consumed in Africa. Yet, most live in poverty. One of the biggest problems they face is getting their produce to market. They are largely constrained by geography. Main market centres tend to be far away from rural areas and transport is not even, given the poor state of infrastructure.
As such, small-scale farmers have no choice but to rely on middlemen who tend to buy from them at lower prices than they'd earn at the markets themselves. It's this reality – the struggle of small-scale farmers to lift themselves and their families out of poverty – that's prompted the AU and others to call for governments to stock their school feeding programmes with locally grown produce. Such initiatives make sense on a number of levels. Governments save money since the food doesn't have to be transported for long distances. School children benefit from familiar, locally grown nutritious food. And the farmers themselves can use their earnings to support their families or even reinvest into their farming businesses.
Brazil's experience over the past few years suggests that homegrown school feeding programmes work. The South American nation has created strong linkages between school feeding schemes and small-scale farmers thanks to two initiatives: the National School Feeding Programme and the Food Acquisition Programme. As of 2012 – the most recently collated data – some 67% of it states and municipalities were buying food produce from smallholder farmers for school feeding.
Inspired by the Brazilian experience, several African governments are integrating this pro-smallholder procurement model into their school feeding schemes. For instance, the Purchase from Africans for Africa initiative is being piloted in five countries: Ethiopia, Malawi, Mozambique, Niger and Senegal. Results from the first phase of implementation revealed that about 37% of participating farmers' produce was bought to support school meals.
And in 2016 the Nigerian government launched a similar campaign. But the continent has a long way to go to entrench a culture of homegrown school feeding schemes.
Policy and governance
So far, small-scale farmers' participation in such schemes has been low. This is because the people running school feeding schemes are only being "encouraged" to buy from local farmers. There's no contractual arrangement that outlines how much of a caterer's food procurement budget ought to be spent on local purchases.
Another setback is the irregular disbursement of funds to caterers or schools for meal preparation. For example, in Ghana, caterers contracted to prepare school meals go for months without receiving payments for their services. This affects the quality of meals available to pupils. It can also be a disincentive for caterers to buy from small-scale farmers, who usually demand cash up front – which the caterers simply don't have.
These concerns can be traced to the fact that most school feeding programmes don't operate within set policy frameworks and aren't governed by clear legislation.
The first step would be for national governments to formalise linkages between small-scale farmers and school feeding schemes. This would require governments to develop clear policy guidelines.
The recent launch of the Home Grown School Feeding Resource Frameworkby the UN World Food Programme and collaborating agencies is encouraging. Beyond this, platforms for facilitating country peer-learning and sharing best practice both regionally and globally are crucial. Research also has a role to play so that governments can learn from what works and what doesn't.
All of this work can inform national governments and development partners to work towards more effective, homegrown school feeding schemes.
Author: Clement Mensah, PhD Candidate in Development Studies, Institute for Social Development, University of the Western Cape
This article was originally published on The Conversation. Read the original article.