Published September 8, 2017, by Mologadi Makwela
More than 23 years into democracy, the legacy of apartheid remains visible across all spheres of society, including the academic and science workforce.
It is within this context that the 2017 DST-NRF Centres of Excellence Director's Forum (CDF2017) – hosted at the Nelson Mandela University Business School – focused on transformation in higher education, under the theme "Triumvirate Transformation in the Centres of Excellence (CoE)." Established 13 years ago, the 15 CoEs are hosted by various South African universities and are mandated to broaden the country's science, technology and innovation capacity, through advancing human capital and quality research. 
Although not yet a host of a dedicated CoE, host institution NMW is actively involved in three of the national Centres of Excellence, including the CoE in Food Security. Speaking of the value of the CoEs, Prof Andrew Leitch, Deputy Vice-Chancellor for Research and Engagement at NWU said: "Centres of Excellence play a vital role in bringing together world renowned researchers and scholars in focused areas of strategic importance for our country."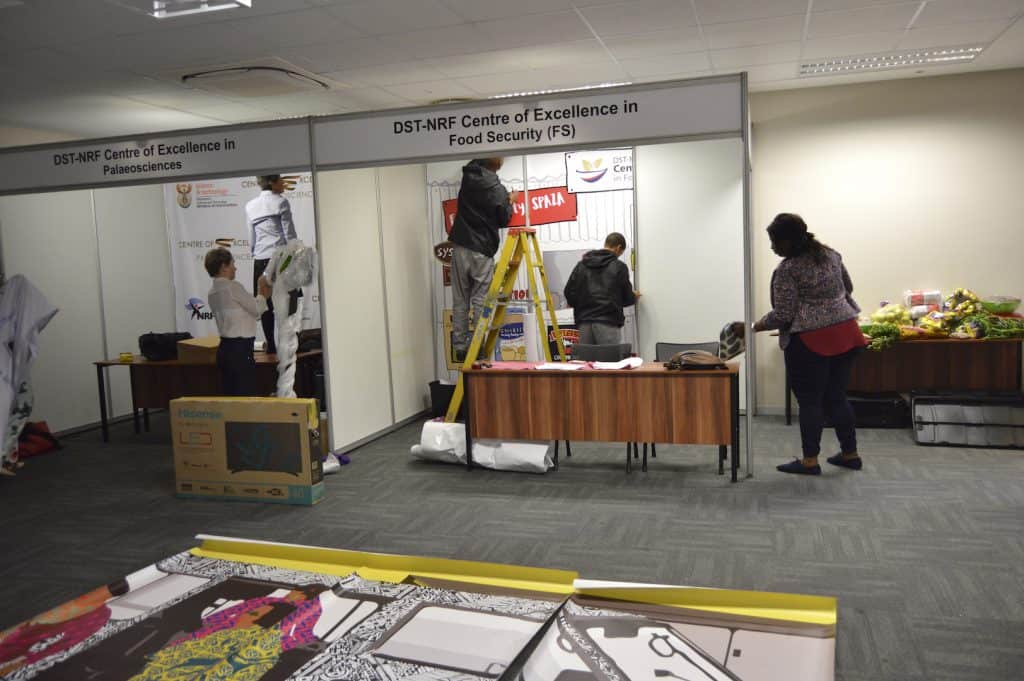 While the CoEs spent the first day of the forum setting up exhibition stands for high school learners invited to the event, day two saw some of the country's eminent scholars and high school learners addressed by some of the country's prominent leaders such as the Minister of Science and Technology, the Honorable Naledi Pandor. Accompanied by Dr Mamphela Ramphele and Professor Barney Pityana, their presentations focussed specifically on the three pillars of the CoEs, namely; people, knowledge enterprise and engagement with society.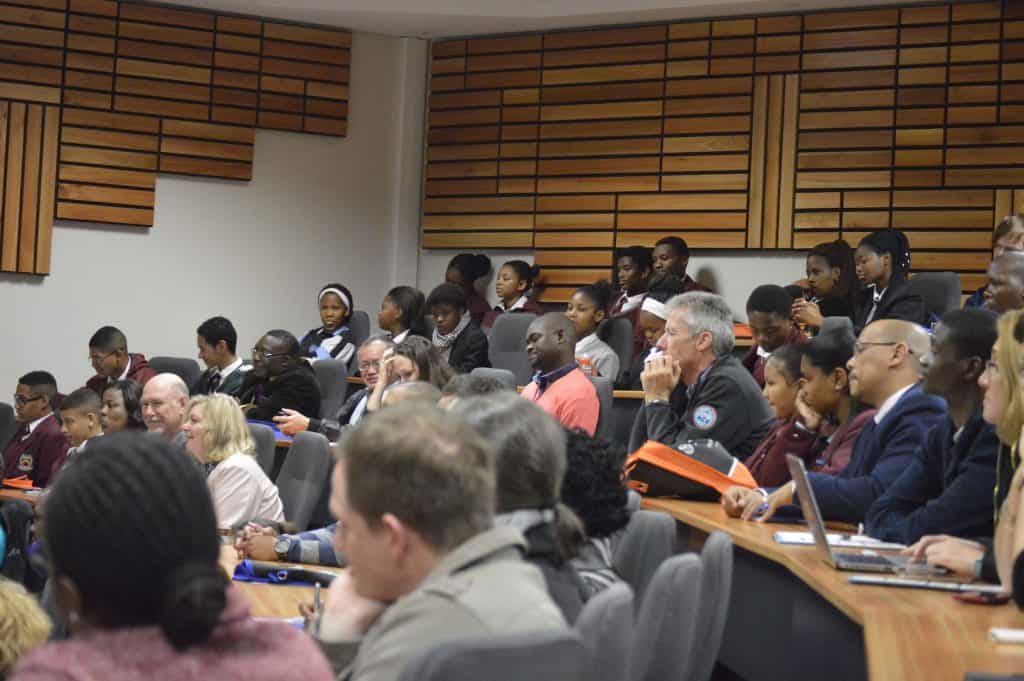 In his welcome address, NMU Vice-Chancellor Prof Derrick Swartz highlighted current trends in the knowledge enterprise and the role universities and research organisations can play in transforming the South African society. "We should see the recent student protest movements as the wellsprings of a much needed social regeneration in South Africa," said Swartz. He added that despite the challenges faced by higher education, it is equally important to applaud strides that have been made so far, and the potential inherent in the youth of South African to make a difference in our society.
Celebrate the excellence that exists in SA
Also noting the country's scientific achievements in her keynote address, Department of Science and Technology Minister Naledi Pandor said, "although there's much to fix, and bad to undo in the country, we must also learn to divert our eyes towards the good and celebrate our successes."
On challenges affecting advancements in research and innovation, Pandor said there was a need to 'consider context when assessing performance, particularly considering the difficulties of addressing postgraduate challenges without addressing challenges faced at undergraduate level'. She added that while it is critical to produce PhDs, it is equally critical to "develop new models for an expanded architecture for absorption".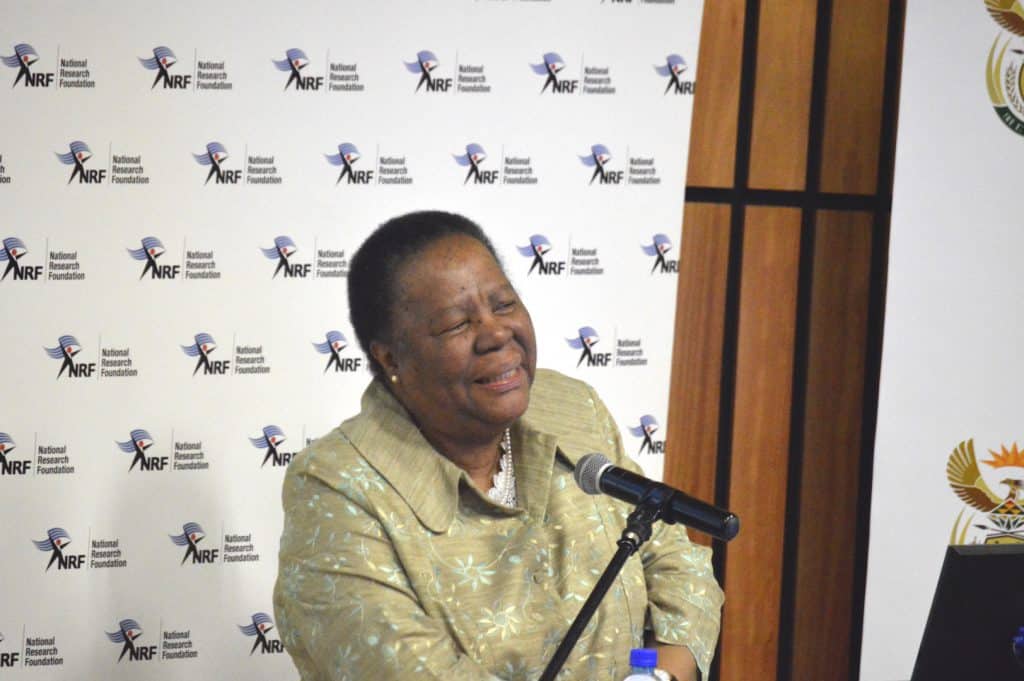 "Producing more numbers is imperative, but the current institutional base is insufficient to absorb the numbers. We must think beyond the public system. We must look also to industry as playing an absorptive role," she said.
Is knowledge without transformation useful?
Renowned academic Dr Mamphela Ramphele asked whether South Africa can afford a knowledge enterprise without a transformed science workforce. Following on from the Minister's speech, Ramphela said: "South Africa is involved in a massive talent wastage problem in which half of the youth starting school do not complete their education."
Because of this, "the pipeline feeding into the country's postgraduate degrees is not functioning optimally and this hampers transforming the science & technology sector, despite the gains achieved so far," she added.
Ramphele also called for a need to revisit the Constitution which underpins our democracy. The constitution, said Ramphele, speaks to improving everyone's quality of life, not just the few. "But the reality is that we are yet to accomplish the promises of democracy because of the failure to complement our celebrated political settlement with an emotional settlement – this means learning how to live in a non-racial and non-sexist society, and enhance socio-economic justice," she said.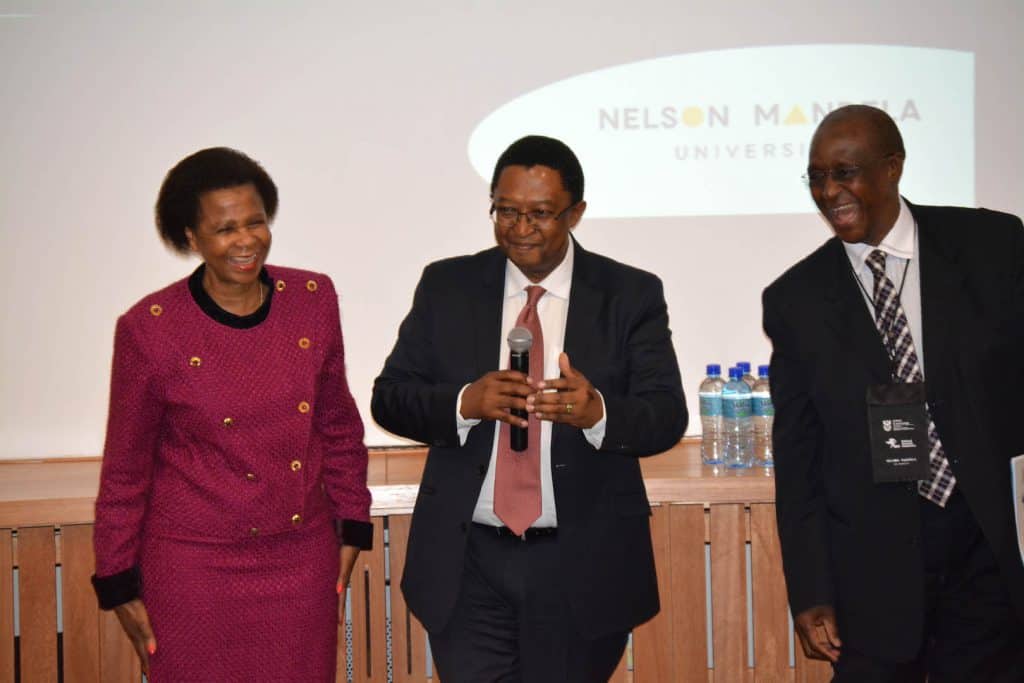 Transformation must humanize where apartheid attempted to dehumanise
Speaking on the role of universities and CoEs in the creation of a knowledge enterprise in post-apartheid South Africa, Professor Barney Pityana warned that the inherent inequalities found within the South African higher education sector entrench a system of difference and inequality.
"Possibilities of creating new knowledge may be frustrated if we do not ensure all are included in this national effort," he said. The effect of carrying on with 'business as usual' explained Pityana, is that "we continue operating with underprivileged black universities, competing against historically privileged white universities for already limited financial resources."
The resounding message shared by all speakers was that universities alone, can't solve the issue of transforming our society. Research centres have a role to play and can help by bringing new ideas and cultures into their research.