Published June 6, 2017, by Mologadi Makwela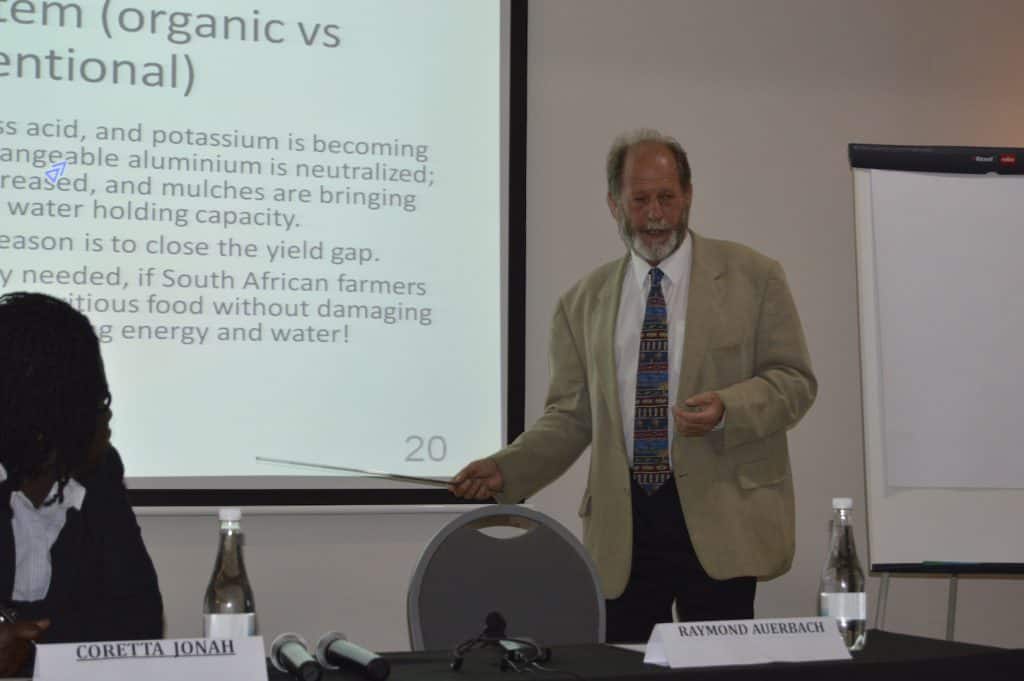 Professor Raymond Auerbach leads the 'Food Sovereignty and Organic Farming' project of the CoE in Food Security
The Sustainable Food Systems (SFS) Programme of the United Nations' 10-Year Framework on Sustainable Consumption and Production (10YFP) has endorsed the Organic Food System Programme (OFSP) as one of its eight  Core Initiatives. Organic food systems are posed as a model for sustainability and can serve as living laboratories for continued learning and improvement, integrating science and research with real-world examples. With our partner organizations and involved individuals on all continents OFSP helps share the benefits of organic practices with interested initiatives and across all of society.
The OFSP has been included as one of the eight core initiatives of the UN Sustainable Food Systems Programme. Professor Raymond Auerbach, an affiliate of the Centre of Excellence in Food Security is a partner in this programme, and will be collaborating with the OFSP.
"The food systems perspective is increasingly seen as a vital way of tackling agriculture-water-environment-health problems  holistically,' says Professor Auerbach. "A food systems approach identifies various interventions, and how they can help human and ecosystem health," he added.
Professor Auerbach is based at the Nelson Mandela Metropolitan University.
The Organic Food System Programme is comprised of a growing number of partner organizations and individuals seeking to transform communities toward true sustainability based on regenerative production practices, healthy diets and sustainable lifestyles. Read the press release about this programme here. Detailed info about the programme is available here.