Published February 8, 2017, by Mologadi Makwela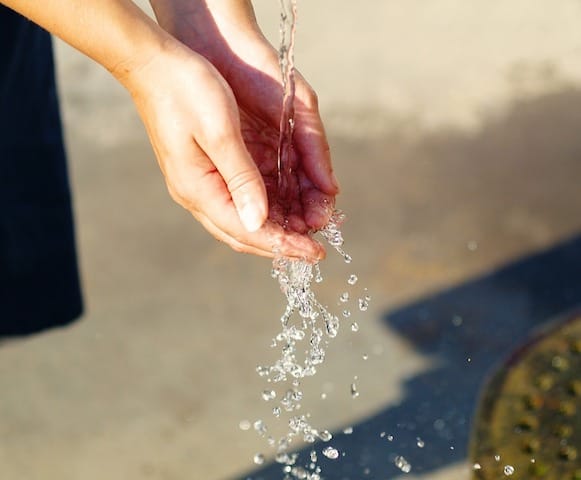 Many of South Africa's rural and urban communities are exposed to contaminated water, so say researchers affiliated to the DST-NRF Centre of Excellence in Food Security. The cause? Organic, inorganic and microbiological pollutants found in water used for drinking and irrigation in rural communities, and in river pollution caused by partially treated sewage water or industrial wastewater in informal settlements.
"Part of the difficulty in fixing this is that pollutants such pesticides and fertilisers are difficult to remove from industrial wastewater," explains Professor Gunnar Sigge of Stellenbosch University. Working with collaborators from the Universities of Venda and Pretoria, Professor Sigge is developing a low-cost, low-tech water purification system using "biochar", a type of charcoal made from renewable organic material that removes organic compounds from wastewater.
Biochar filters can remove organic, some inorganic and microbiological contaminants. Sigge and colleagues tested different types of biochar made from pine and eucalyptus to see whether they could maximise the amount ofpollutants removed from water.
Of the two tree species tested, they found that eucalyptus provided the best biochar. This filtration method could benefit subsistence farmers. And, with further development, eucalyptus biochar could be used to remove organic pollutants from wastewaters produced by wineries and the food industry.
Similarly, "the ability to remove organic or inorganic pollutants from water would be beneficial to environmental health, while the inclusion of the used biochar into compost would benefit soil health and possibly, result in increased crop yields," he adds.
Since the organic compounds remain attached to the biochar, they could be recycled to create new organic products. Therefore not only is biochar filtration a low-cost, low-tech way to remove organic pollutants from water, but it is also wastewater treatment that is both renewable and sustainable.